History
Unlike England, Scotland, Ireland, Germany, Italy and Greece, there was no mass immigration from the Netherlands in the 19th century. They didn't suffer from famines, overpopulation or economic depression that forced immigration elsewhere. It was only after WWII, when the economic and political situation in the Netherlands was at a low point that immigration started, supported by the Dutch Government as they saw this as one of the tools to lessen the burden on the rebuilding of the severely damaged country,
There were a few Dutch under the convicts that were send to Australia. In the 1840s an attempt to set up a Dutch Colony in Moreton Bay didn't eventuate.
Colonial censuses before 1871 give no figures for Dutch-born settlers in NSW. But it is estimated that their number stood around 400. Several Dutch settlers naturalised between 1845 and 1905 mostly arrived during the peak gold rush years 1851 to 1861 and all but one were male. They waited about 20 years before being naturalised and there is no accurate information on their original professions. From family historical sources, it seems that the majority of Dutch diggers were sailors who jumped ship in Australia. About 80% of Dutch immigrants naturalised before 1905 came from coastal towns.
A rather famous early immigrant was Willem Hendrik Paling who settled in Sydney in 1853. He established music stores in Sydney and Brisbane, wrote music, was a teacher and a performer. In the section personal stories more early migrants and their stories are listed.
The 1911 caucus lists only 650 Dutch born in Australia.
In 1913 the Netherlands Association Emigration (Nederlandse Vereniging Landverhuizing) was established to promote Dutch emigration. After a merger with the Emigration Centre Holland (Emigratie Centrale Holland) in 1931 they formed the Netherlands Emigration Foundation (Stichting Landverhuizing Nederland).
The newspaper article below from 1929 is an indication of the early efforts.
The 1933 caucus stated 1300 born in Netherlands and 200 born in Netherlands East Indies.
Migrants in 1930s required £40 landing money, which was an obstacle for many. A better agreement was reached in 1938. After WW II this agreement was picked up again and a separate scheme for ex-service men was introduced and landing money was lowered. This resulted in 1946 in 3600 applications, a significant number of them Dutch military personnel from Java. (see NAA files below).
Three million Dutch left the Netherlands
After WWII, in 1946, almost a quarter of the Dutch were considering leaving their native land, according to the director of the Netherlands Emigration Foundation, and within a year that number increased to a third of the population.

They included farmers who needed agricultural land, as well as craftsmen, civil servants and members of the liberal professions, especially young people aged between 25 and 35.

Many Dutch people actually went ahead and emigrated; over 81,000 in the peak year of 1952. In total, nearly three million Dutch citizens left in the years 1946-1992, of whom more than 763,000 left for Canada, the United States, South Africa, Australia, New Zealand, Israel and Brazil after 1948.
The agreement of 1938 was followed with an agreement that made it possible for Dutch farmers to emigrate to Australia. In 1951 a formal agreement between Netherlands and Australia was signed (The first one of that nature between Australia and a country other than Britain). Netherlands Australia Migration Agreement – 1951
The Netherlands Emigration Foundation was in 1952 renamed the Dutch Emigration Service (Nederlandse Emigratiedienst).
Top immigration years 1949-1970
The key period of Dutch Emigration was between 1949 and 1970, in all 160,000 Dutch people migrated to Australia during that period. During this period the Netherlands was one of the top ten countries of people migrating to Australia. In 1970 the focus changed from integration to building a multicultural society.
1952 – 16.000 Dutch immigrants.
In 1958 Adriana Zevenbergen was the 100.000st immigrant from the Netherlands
In 1961 – 102.000 Dutch born emigrants in Oz (highest number in percentage of all immigrants)
In 2022 ca.380.000 with Dutch descent in Australia.
Homesickness and Nostalgia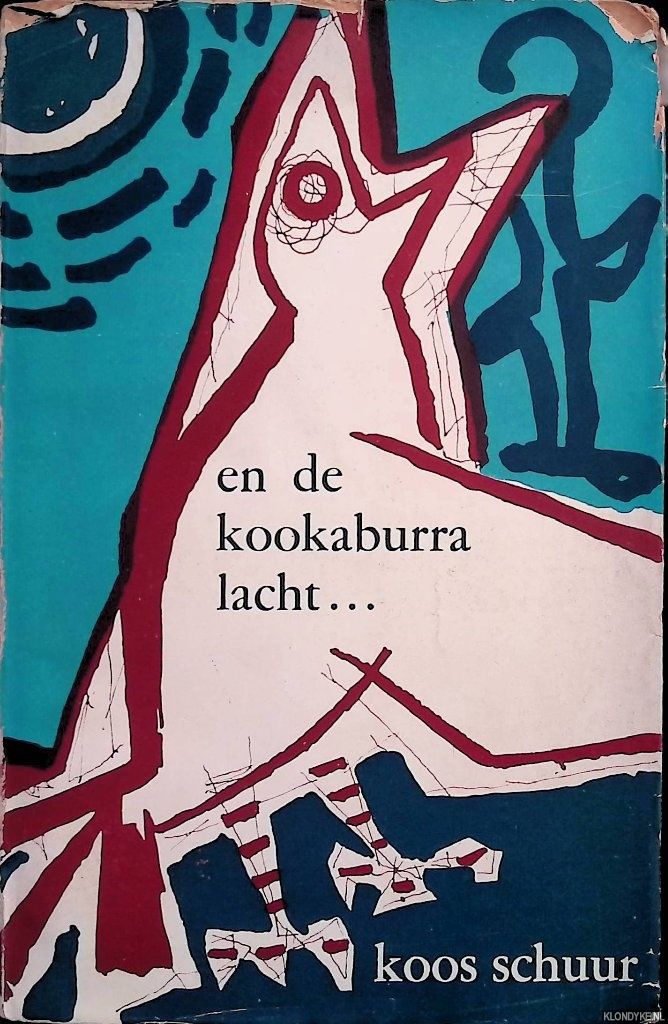 "De kookaburra lacht – Brieven van een emigrant" ( The kookaburra laughs Letters from an emigrant … Letters from an emigrant) by Koos Schuur, contains letters that Schuur wrote to friends in the Netherlands while he was living in Australia from 1951 to 1963. The letters provide a personal account of Schuur's experiences and moans as an emigrant and offer insights into the challenges faced by Western Europeans who suddenly find themselves living in a new and unfamiliar society.
Homesickness was a real problem and an estimated 25% of emigrants moved back to the Netherlands.
Dutch in NSW -2005
Dutch Australians – demographics 2006
In the 2006 census, birthplace was enumerated as was date of arrival in Australia for those not born in Australia. For the major post-war period non-English speaking immigrant groups enlarged by the arrival of immigrants to Australia after World War II, they are still major demographic groups in Australia.
The distribution, by state and territories, show that Victoria continues to have the largest number with 22,830 followed by New South Wales (18,820), Queensland (15,260), Western Australia (10,110), Adelaide (8,500) and Tasmania (3,000).
Ethnic group
Persons born overseas
Arrived 1979 or earlier
Aged 60 years and over This compares with 18% of Australian residents
who were aged 60 or over at the time of the census
Australian citizens[
Dutch Australian
78,924
62,495 or 79%
52%
59,502 or 75%
The Dutch in Victoria
By 1911, 186 Netherlands-born people lived in Victoria.
The growth of the Dutch community in Victoria in the post-war period was dramatic. In 1947, 625 Netherlands-born people were recorded; by 1954, the number had increased to 15,996. Within five years the community had more than doubled to 36,284.
In 2016, the Victorian population was 19,814, the largest number of Netherlands-born people of any state in Australia. 65% of the community was Christian; 66% spoke English at home, and 32% spoke Dutch. Nearly half of those employed worked in professional roles, while many others were employed in clerical, sales, service, production and transport-related roles.
the Dutch community is focussed in the outer metropolitan areas of Melbourne, including the Dandenongs, Frankston and Berwick.
Melbourne's Dutch community at a glance – 2011
18% of Dutch migrants choose to live in Melbourne (approx)
1300 Dutch people migrated from the Netherlands to Victoria since 2011.
Average age: 64 years.
45% of Dutch migrants are families with no children and 20% are families with children (approx)
76% have Australian citizenship.
Dutch Australians – demographics 2021
Dutch Australians refers to Australians of Dutch ancestry. They form one of the largest groups of the Dutch diaspora outside Europe. At the 2021 census, 381,946 people nominated Dutch ancestry (whether alone or in combination with another ancestry), representing 1.5% of the Australian population. Based on the same census 66,481 Australian residents were born in the Netherlands.
Dutch ststistics 2016 census
The National Archives of Australia
Webinar: Dutch-Australian Shared Stories
At a webinar on 7 November 2022 the National Archives of Australia (naa.gov.au) ,launched it digital collection of Dutch documents.
The NAA only digitises (and include on their website) government documents. For other documents contact should be sought with National or State libraries or migration museums. In 2022 they held 11000 Dutch documents of which 1,000 are digitised, there are furthermore five videos.
The key collection areas are:
Maritime
Military
Migration
Mercantile
Focus on 2nd WW. Evacuation of military and civilians from Dutch Indies to Australia. Many still employed by Dutch government. After war people from the Japanese camps to Australia.
Dutch migrants were artisans, traders, farmers. Many were self-employed and established a large number of Dutch-Australian businesses. 1960 government questionnaire saw many Dutch business owners, who said there were good opportunities, provided they worked very hard.
Supported by Dutch Embassy
The digital project has been assisted by the Dutch Ministry of Foreign Affairs, through the Embassy of Kingdom of the Netherlands, Australia.
For more information: Netherlands NAA
Other DACC information
Dutch immigrant ships to Australia
Dutch Migrants at Bonegilla Migrant Camp – Victoria
Wacol (Brisbane) Remembered 1949-1987
Other Migration history on the DACC database, including personal stories
Other sources:
Dutch immigrants to Australia Database
Immigration History from Netherlands to Victoria
Dutch | The Dictionary of Sydney
Post-war Dutch and other migration to Australia 1945 – 1970