The economic and social situation of the Netherlands following World War II generated mass emigration to Australia and Canada. In 1951, the Netherlands Australia Migration Agreement (NAMA) came into effect, under which both the Dutch and Australian governments subsidised migration of the Dutch to Australia.
Many immigrants were housed by the Australian government in old army camps in various outer suburbs of Sydney
This article appeared in Canberra Times on 23 February 1951. (Source Trove)
As the result of an agreement signed, with the Dutch Government yesterday in Canberra, 25,000 Dutch migrants will arrive in Australia this year.
The agreement, the first signed with a foreign Government for migration, is expected to operate from April 1. It was signed by the Minister for Immigration, Mr. Holt, and the Charge d'Affairs of the Royal Netherlands Government, Mr. Hasselman.
The agreement will have a currency of five years before an option may be exercised for renewed.It is based upon a contribution by the Netherlands Government and the "Commonwealth towards the cost of transport to Australia of migrants selected under its provisions.
Mr. Holt expressed Australian satisfaction with the Dutch migrants who had settled in Australia over the past few years.
In its first full year (1952) close to 16,000 Dutch people emigrated to Australia. Overall the key period of Dutch Emigration was between 1949 and 1970, in all 160,000 Dutch people migrated to Australia during that period.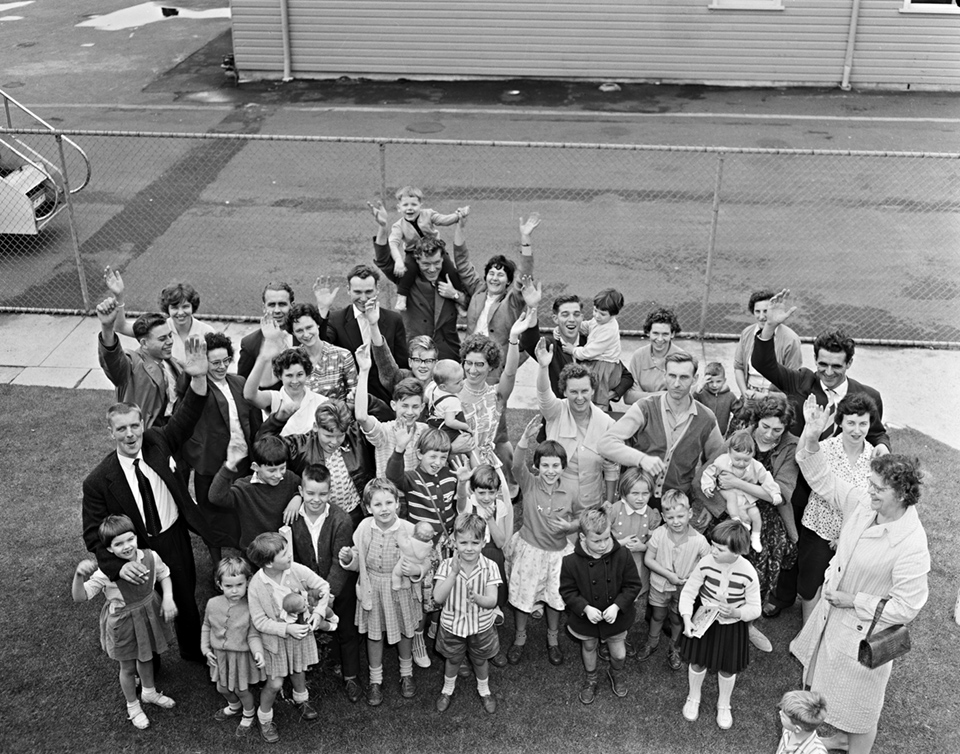 Records of Dutch migration held in Sydney (National Archives of Australia)
Immigration and naturalisation records
Passenger lists
Migrant selection documents and other relevant material
Naturalisation records
General immigration correspondence
Collection references
Migrant accommodation centres