Abel Abel Tasman did more than mapping the south coast of Tasmania. The original plan in 1642 was to find a fast route to Chilli, South America. However, he landed in New Zealand instead and mapped important parts of the West coast of Zealand in 1643, thinking initially that this was part of the West Coast of Terra Australis, the Great Southland. In 1644 he made a second trip for the VOC starting in the Gulf of Carpentaria. After that he returned to Batavia. After this trip the view emerged that Australia was probably a very large island. The (assumed) East coast was mapped later by James Cook, after 1770. Tasman retired from further trips and became a merchant in Batavia.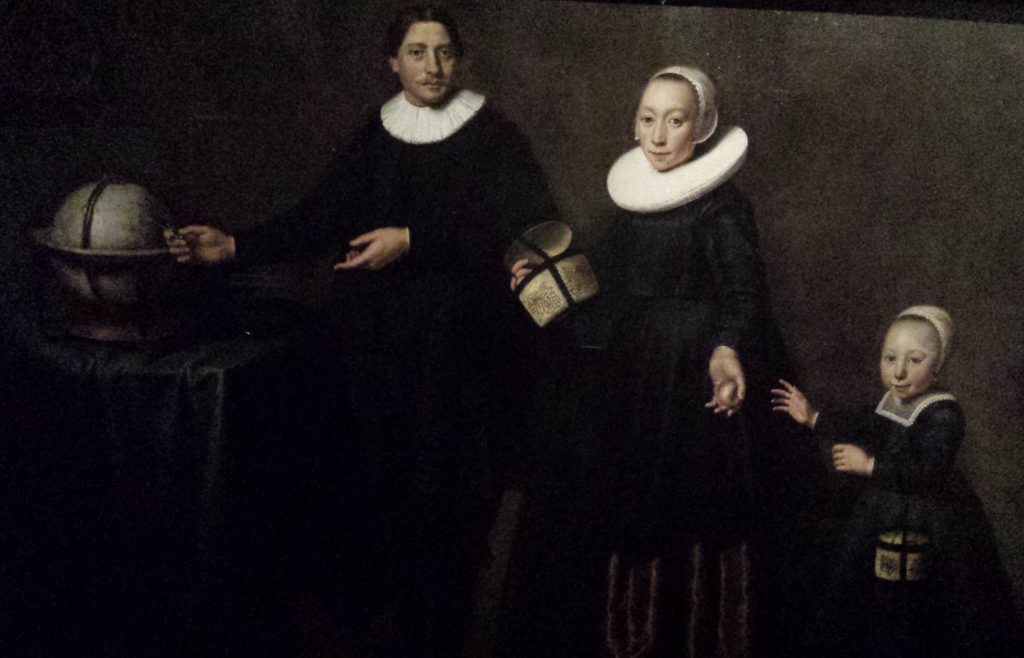 halllo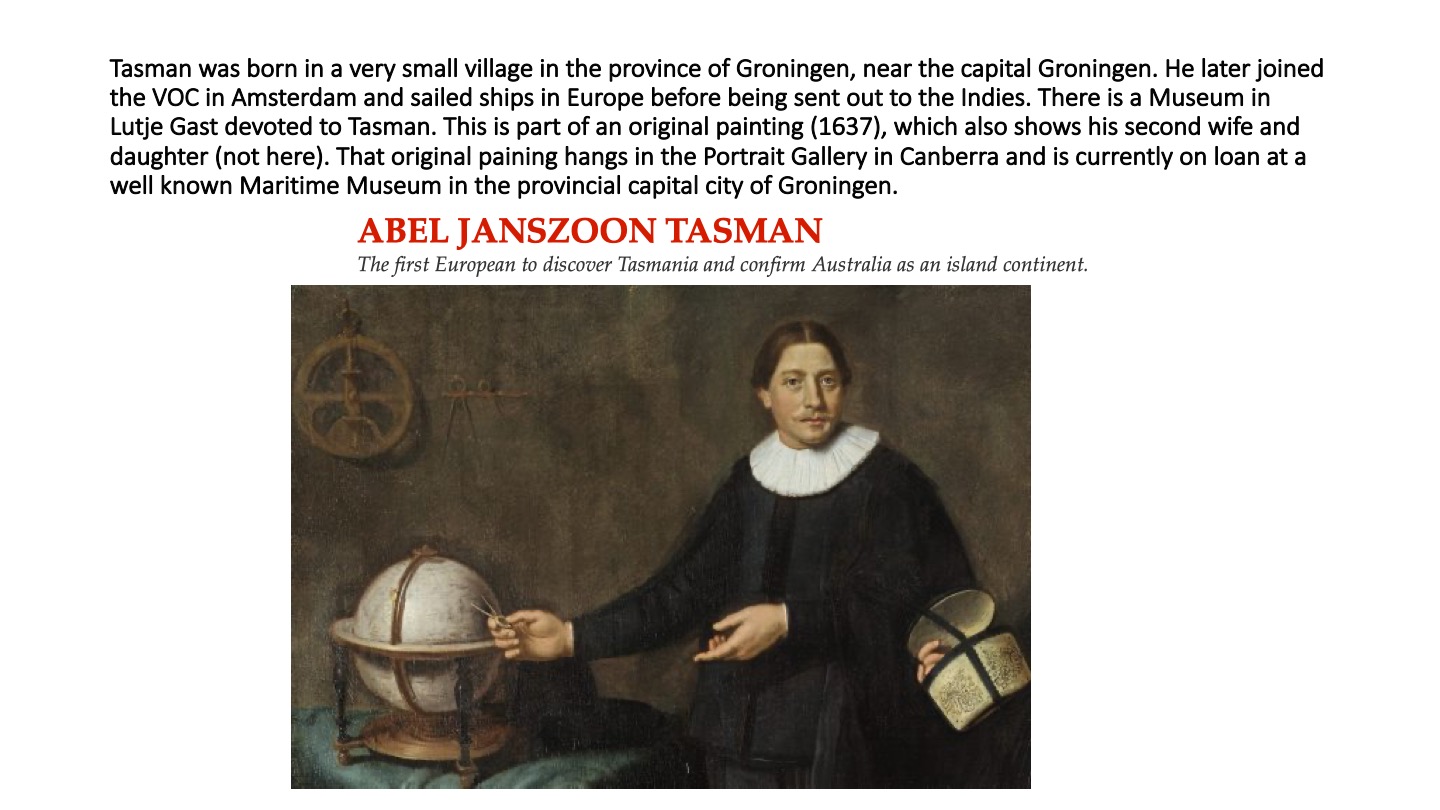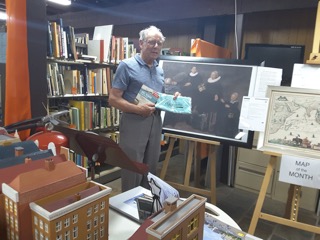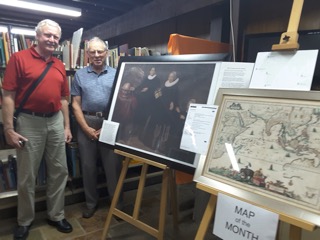 Lutje Gast, near Groningen, is where Tasman was born in 1603. Shown a replica of the original painting of Tasman and his family. Bosman was on his way to Tasmania and then to New Zealand, in 2017, for the celebrations of 375 years following Tasman's landings.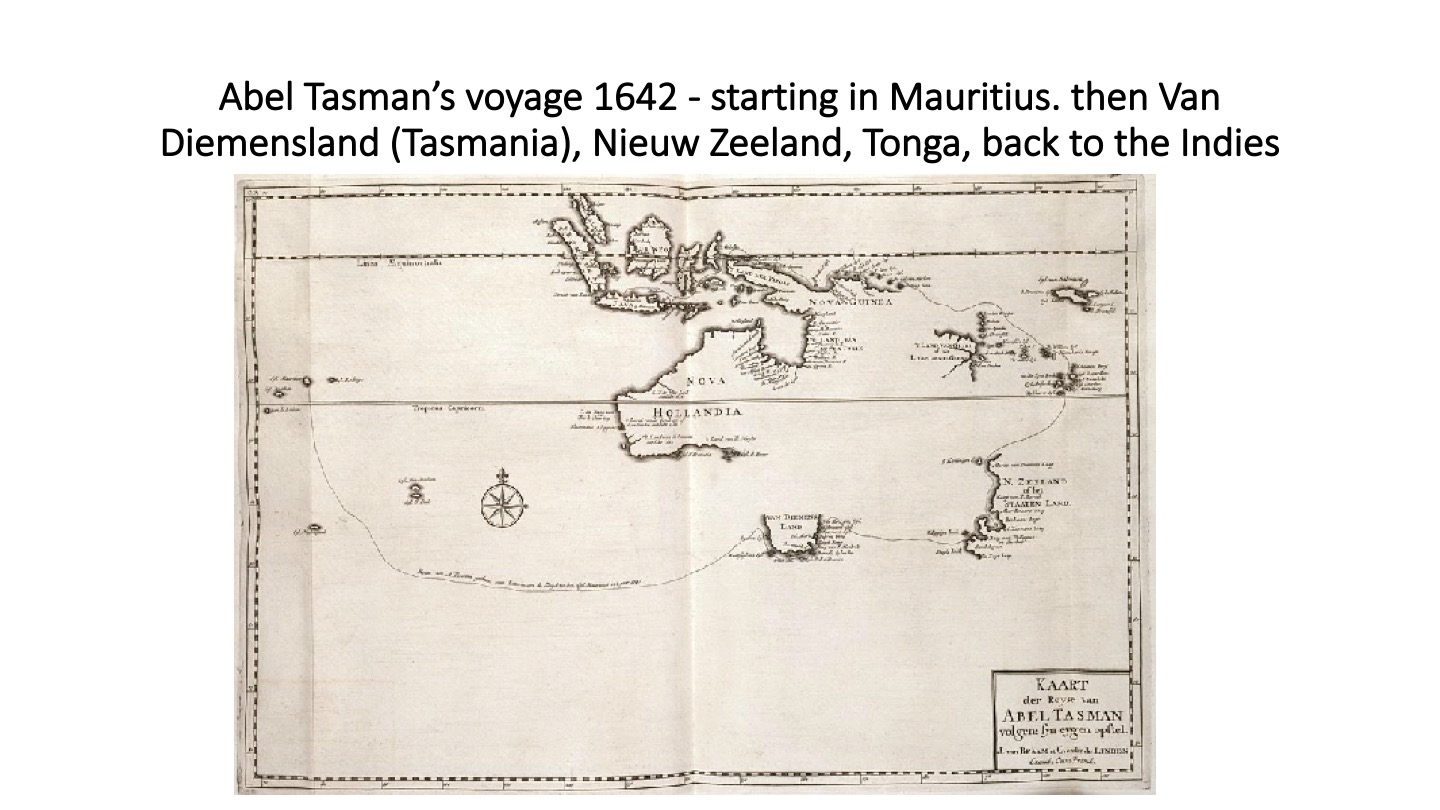 Abel Tasman Map Mitchell Library NSW Restored
A famous shell collected by Abel Tasman during his voyages to the Great Southland is kept in the Abel Tasman Museum in Lutjegast, Groningen. The history of this shell is described by Karel Essink.