The history of the WWII is reflected in the role of the Dutch as the "Fourth Ally" in the South Pacific and the formation of the Dutch East Indies Government in exile in Australia, soon after the surrender of the Dutch colony to the Japanese. This brought an influx of perhaps as much 20,000 people from Dutch East Indies.
This episode was followed by the turbulent developments in relation to the independence of Indonesia where Australia and the Netherlands often found themselves on opposite sides. This situation reoccurred when Indonesia annexed Dutch Papua New Guinea in the early 1960s.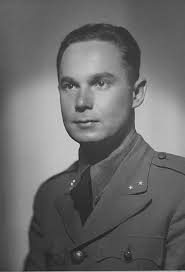 As a KNIL Officer, he was part of the Australian troops (Sparrow Force) in Timor. He was later placed as a bombardier at the 18 NEI Squadron RAAF in MacDonald airfield near Darwin.  After that he became a NEI intelligent officer on Dutch New Guinea and Borneo and was killed during the Indonesian uprising, Bersiap.
Read More »