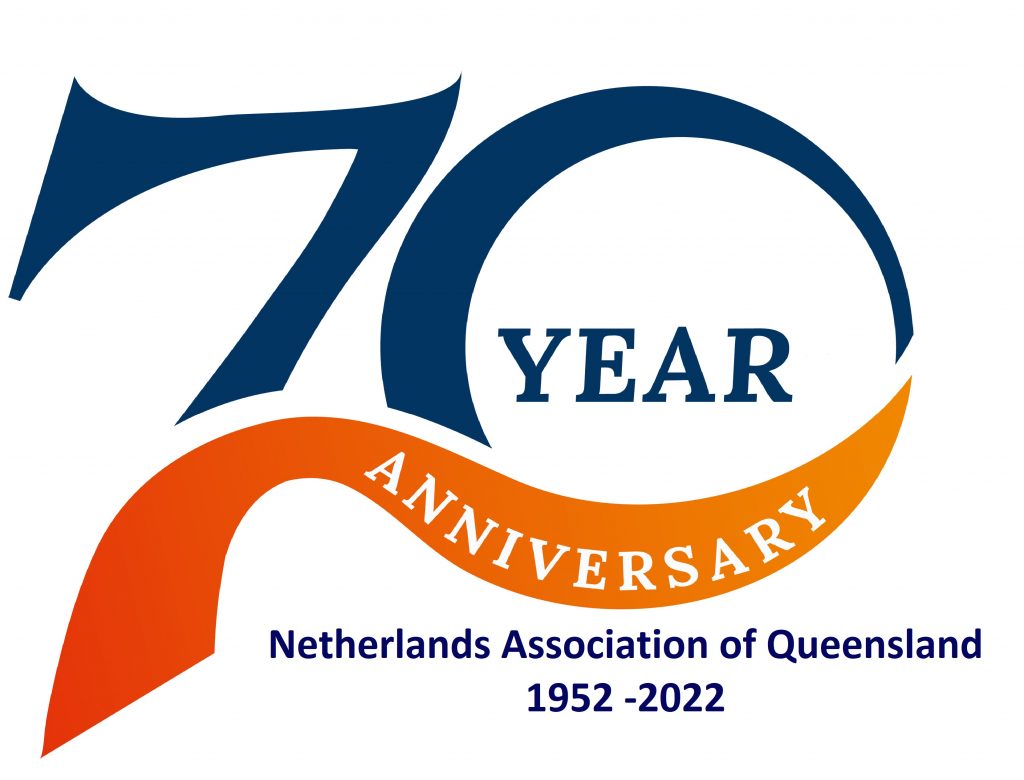 It all started in 1952. Four Dutch men, recently arrived in Australia, started a `Klaverjas' (Dutch card game-only known in the Netherlands) club. A constitution was sent to Fair Trading Queensland. Approval was received on the 6 July 1952 and the Netherlands Association of Queensland got incorporated and known as NAQ Inc.
Before long, the club had increased to 28 members and we became known as 'De Hollandse Kaartclub'. We came together at people's homes. In 1962, we found clubrooms in Margaret Street, Brisbane City. The club had then 48 members. The Dutch Bridge Club shared these rooms. In 1962 we adopted `Netherlands Association of Queensland' (NAQ) as the club's name. Our clubhouse burnt down late one night in 1965. Fortunately, no one was there at the time! It was a setback for the club but we kept going by meeting under the house of one of the committee-members.
In 1967, we found another home for the club at 48 Milton Road, Milton. This soon became too small for our needs and a couple of years later we moved to the former picture theatre at Sherwood. Membership went up to 400 and the club flourished. The club had some card clubs, three billiard tables and a choir. There was even folk dancing in national dress for the children and an in-house orchestra with piano, organ and drums. This was the time when most people had overcome the initial difficulties of migration, were becoming middle aged and wanted to have some fun. Unfortunately `progress'caught up with the club. The lease for the old theater in Sherwood came to an end.and our building had to make way for a shopping centre.
Committees and members had to look again for a solution.
A suitable place was found on Pine Road Richlands, at Hollandia-Inala Soccer Club. The purchase price was $93.500.00. A deposit of $30.000.00 was paid. The members were asked to buy a brick to raise fund to finance the rest. This was done by a group of members and in return, they received a financial
Life-Membership. The Club house was official opened by Federal Member for Rankin, David Beddall. Mr Beddal said the Federal Government allocated more than $62.000 through the Community Employment program to upgrade the buildings, beautify the grounds and construct a new carpark. In January 1985, we moved into our new clubhouse where we have been ever since. Over the years members worked hard to improve this building. In 1994 the roof of the hall was lifted to make it more comfortable for functions.
Much has happened at our club. Social nights, `Sinterklaas' (`St Nicholas') parties for the children, entertainers from Holland, entertainment with local talent, fetes, mini-markets and other activities too numerous to mention. Thousands of Dutch and Australian-Dutch people, members and non-members, attended the club events. Committees and volunteers did a great deal of work over the years providing a place for 'Dutch' people to go to.
In 1997, we celebrated our 45th anniversary with a big party. This was a solid achievement -45 years! Our members are now ageing and the future of our club depends on attracting and involving younger people in our community. To some extent, this is happening. We hope yet to continue for many years to come.
Theo Melberg (Past President), September 2000, with an update in 2022)
The club is situated at 123 Pine Road Richlands. They also operate the Dutch Shop : 'De Kruidenier' within their premises.