Professor Tom Calma was named Senior Australian of the Year 2023. Professor Calma became the Chancellor of the University of Canberra in January 2014. He is an elder of the Kungarakan people and member of the Iwaidja people. He is also proud to share that his heritage is 75% Indigenous and 25% Dutch. Prof. Calma became the first Aboriginal or Torres Strait Islander man to hold the position of Chancellor of any Australian university.
Edwin Verburg
His mother's father, Dutch engineer and agriculturist Edwin Verburg (1869-1965), was a pioneer horticulturist in the Northern Territory. He married Tom's grandmother, Anmilil, a Traditional Owner of Adelaide River and the region 100 kilometres south of Darwin where he established a farm where the township of Adelaide River stands today. In the 1920s he had fields of rice and maize, vegetables and tropical fruit where he introduced irrigation and built the first dam with centrifugal pumps.
​With a few blacks to help him, Verburg constructed a grand little weir in the Adelaide River that cost him £3000. In the photo below, the concrete remnants in the river are from Edwin Verburg's 1925 weir . During WWII the Army further damaged the remnants when they constructed the Low-level bridge that still exists. A second crossing, this time dedicated to road transport, the Edwin Verburg Bridge, now carries the highway across the river. It was opened on 27 March 1980.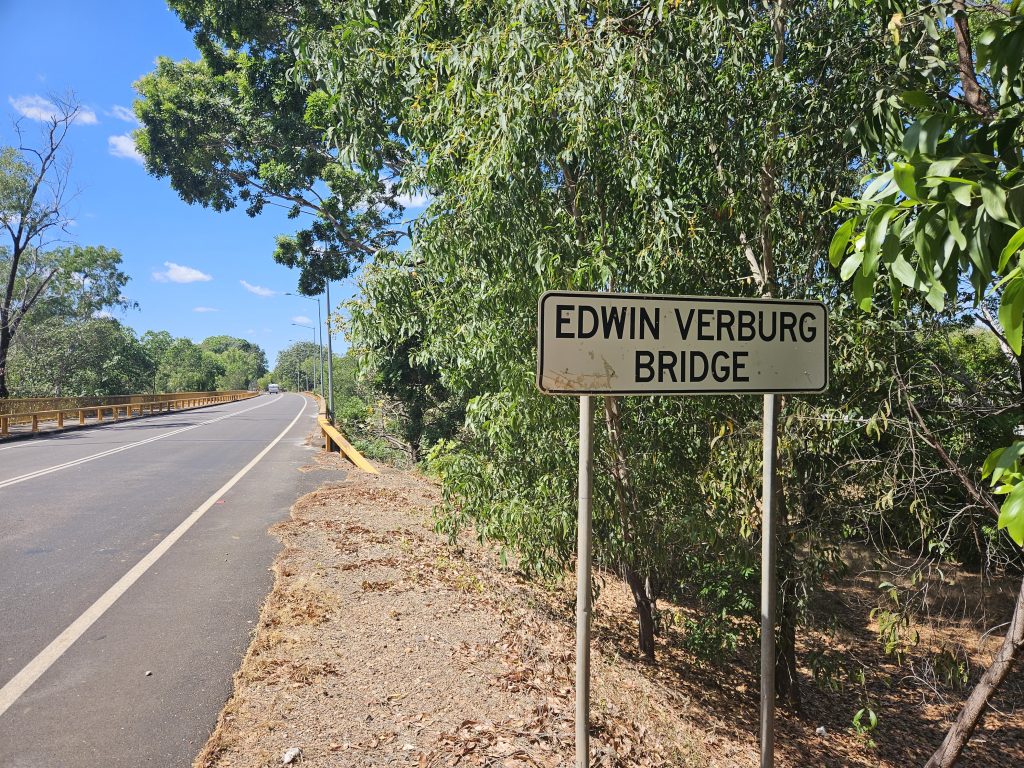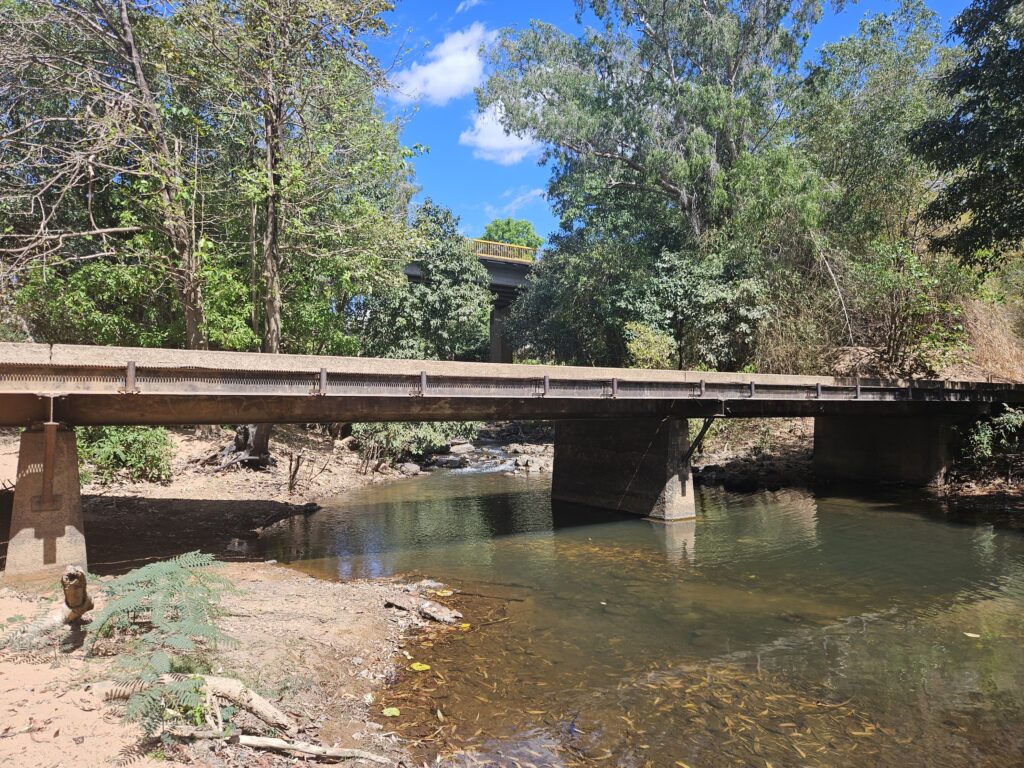 Tom's father was also interested in horticulture and his first job was growing tobacco in the Darwin Botanical Gardens.
His introduction to the Calmas was through Adrian Van Leest, of Campbell, a grower of family heritage tomatoes and a keen gardener. Heather Calma says that through Adrian, one year Tom grew a variety of potatoes called 'Heather' which had a purple skin.
Below is an article where Edwin Verburg appears in a courtcase in 1937,